Australian Youth Orchestra National Music Camp
This January, I participated in the Composition Program at the 2020 Australian Youth Orchestra (AYO) National Music Camp (NMC) and it was an unforgettable experience! Not only did I learn so much about my craft, but I also met some amazing and inspiring people, including my fellow composition participants Sophie Van Dijk, Alexander Voltz and Victor Arul, and our fantastic mentor Australian-American composer Melody Eötvös.
AYO NMC is held over two weeks in January at Elder Hall Conservatorium, Adelaide. In addition to its Orchestral, Sound Production, Orchestral Management, and Words About Music programs, NMC provides young composers with the opportunity to hear their work come alive in the hands of professional musicians. In the lead-up to camp, our task was to compose an 8-10 minute piece for chamber orchestra, and my piece, A New Tempest, was inspired by gusty winds and a reflection on hope and fear in uncertain times. Our pieces were fine-tuned during camp with Melody, in individual sessions with the AYO tutors and conductors, and in full ensemble rehearsals. The fortnight also saw us compose brand new works for string quintet, and participate in sessions ranging from score-interpretation to professional development.
Our time at NMC ended with the public premiere of our chamber orchestra works at Elder Hall, performed by the AYO tutors and conducted by Andrew Groch. It was a spectacular concert, and I was so impressed by the sophistication and artistic flair of my fellow composers' pieces.
It was also a pleasure to meet the other 200+ young musicians participating in the different programs, and such a unique opportunity to hear the bright future of Australian music-making showcased in all of the many concerts that were held over the two weeks of National Music Camp.
You can read interviews with the AYO composers and listen to our works here.
Check out my Facebook page Claire L. Farrell - Composer, and the Australian Youth Orchestra, for photos of NMC 2020!
I'd like to thank the AYO for providing the invaluable opportunity that is National Music Camp, and for all of their support.
My participation in this project was made possible by the Australian Government's Regional Arts Fund, which supports the arts in regional and remote Australia.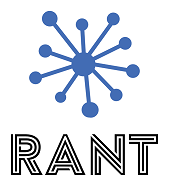 Written on January 28, 2020